Home
Talk

0
40pages on
this wiki
Welcome to the Heartland Wiki Page
Edit
This is about Heartland, the Canadian TV show, which shows on CBC. It's loosely based off the Heartland novel series by Lauren Brooke.
About the Show
Edit
Based in the town of Hudson, Alberta in the beautiful vistas of the Alberta Rockies is Heartland, the Bartlett family horse ranch. When Jack Bartlett's daughter Marion dies in a car crash while rescuing an abused horse, Jack is left to run the ranch alone while care for his two granddaughters, the passionate 15 yr old Amy and her strong willed 25 yr old sister Lou. Things only get worse with financial crisises, causing Lou to leave her life in New York for Heartland. Amy, who inherited her mother's gift at horse whispering, intends to keep her mother's dream alive. Things get even more complica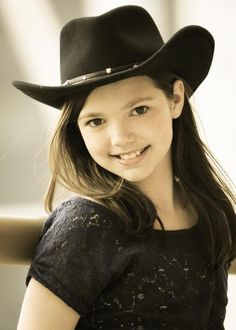 ted when Ty, a tough and rebellious troubled teenager avoiding jail, comes to Heartland to work off his probation. Then there's Mallory, the 12 yr old neighbor with a huge crush on Ty that never leaves or minds her own business. Although there are lots of ups and downs, nothing keeps everyone together like Heartland and the troubled horses that are there. But then Ty proposed to Amy in season 6! I bet no one has ever seen the episode where Jack went to jail! It will be on the season 6 DVD under the new feature bonuses!! He went to jail because he was caught hitting Badger over the head with a rake. Badger has a few injuries, but he will be in one of the season 6 episodes and Jack will admit being in jail. Badger has a black eye, a broken arm, and his nose is torn.
Even thought they are main characters Scott and Mallory hasn't been in every episode. Amy, Lou, and Ty have all been in 104 episodes. Jack and Tim have been in all but one, Scott has only been in 65 and Mallory has been in 89.
The theme song for the show is "Dreamer" by Jenn Grant.
The pilot was shot in 2006 - a year before Season 1 started. It was first in 2007 - after the pilot aired - they decided to add a character named Mallory Wells, so they re-shot some scenes during the filming of After the Storm and Breaking Free.