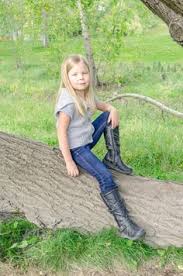 Katherine "Katie" Marion Minnie Fleming-Morris is the daughter of Peter Morris and Lou Fleming. She was born at Heartland Ranch and delivered by Ty Borden her uncle and her aunt Amy Fleming in 2011 in the last episode of Season 4. She is the god-daughter of Jack Bartlett's wife Lisa Stillman. In the beginning of season 8 Katie is potrayed by a different actress. Katie creates a strong bond with her great grandmother Lisa Stillman.
Ad blocker interference detected!
Wikia is a free-to-use site that makes money from advertising. We have a modified experience for viewers using ad blockers

Wikia is not accessible if you've made further modifications. Remove the custom ad blocker rule(s) and the page will load as expected.